Our service areas are ESG driven and help our clients in sustainability road mapping. The services are interlinked and address both risks and opportunities. They help in meeting regulatory compliance, and drive resource efficiency and circular economy in operations and processes. Many of our clients use our services for framing and strengthening policy and regulatory frameworks, guiding investments, moving beyond compliance, and building capacities to become future-ready. Our motto is smart sustainable growth.
"We work together with our clients in multiple assignments on downside risk management as well as leveraging opportunities. Our engagements are long term. Not surprising that we are often sole sourced. Our clients value us. And we stay loyal to them."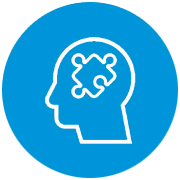 Environmental & Social Impact Assessment
We offer ESIA services that not only address the impacts/risks in the project life cycle but also add value to the project by ensuring environmental sustainability, social acceptability as well as effectiveness. Tools such as advanced geoinformatics, remote sensing, modelling and data analytics and stakeholder consultation are used.
Environmental, Social, and Governance Management Systems
We consider Environmental, Social, and Governance Management Systems (ESGMS) as a framework to deliver the ESG policy into practice by defining processes, procedures and practice guidance. We help establish management systems per international standards such as IFC PS and other applicable Good International Industry Practices (GIIPs) to build documentation and internal capacity of human resources for continued conformance.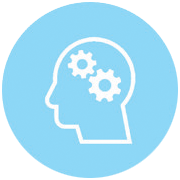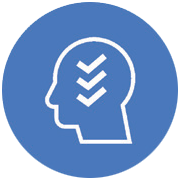 Environmental, Social, and Governance Due Diligence
We conduct Due Diligence (DD) for achieving legal compliance as well as for meeting investor requirements. We focus on impacts/risks not just within the facility but if required expand the scope to address security of natural resources as well to assess red flags in the supply chains. The DDs typically include environmental, social, health, safety, and labour welfare related aspects including the gender (2X) considerations. The reference frameworks used for ESGDDs include IFC performance standards, World Bank General and Sector-specific EHS Guidelines, and other Good International Industry Practices (GIIPs) apart from national, state, and local regulations.
Climate and Carbon Advisory
We help organizations in GHG inventorization (Scope 1, 2, and 3) based on ISO14064 and GHG protocol. We assist in setting Science-based Targets (SBTi) and accordingly develop decarbonization plan with an optimal mix of strategies covering internal (e.g., alternate fuels, energy efficiency measures) and external options (e.g., purchase of green power, carbon credits and carbon doing sequestration). In addition, we assist organizations for reporting on Carbon Disclosure Project (CDP).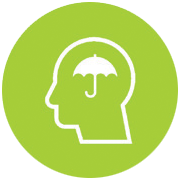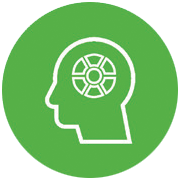 Resource Efficiency, Circular Economy, and Life Cycle Assessment
We engage and collaborate with governments, corporates, industry associations, academic institutions, and think tanks to guide and accelerate the transition to a Circular Economy (CE). Guidance and support is provided for the design of policies and preparation of strategic action plans and build roadmaps on CE with appropriate metrics for monitoring, tracking, and reporting circularity. We were engaged by NITI Aayog to prepare strategic action plan on Resource Efficiency (RE) towards CE through interactions with 11 line ministries.
We help in ESG road-mapping, guided by ESG policy and development of ESG metrics supported by sustainability communication. Our approach has been unique following the process of co-creation that simultaneously builds internal capacities. We thus achieve mainstreaming sustainability by helping in building stewardship of the organization towards the SDGs while addressing the business goals. Practicing Sustainability to the Advantage of All is our mission statement.