Environmental, Social, and Governance Management Systems (ESGMS)
We consider environmental, social and governance management systems (ESGMS) as a framework to deliver the ESG policy into practice by defining processes, procedures and practice guidance. We help establish management systems per international standards such as IFC PS and other applicable Good International Industry Practices (GIIPs) to build documentation and internal capacity of human resources for continued conformance.
When multiple investors are involved, we harmonize their ESG frameworks to arrive at a reference framework that will guide the ESGMS. When organization has an Integrated Management System (IMS), we structure the ESGMS to build on the IMS and provide strategic inputs and guidance while the IMS ensures that the E&S impacts/ risks are addressed in the operations providing feedback to the reporting module of the ESGMS.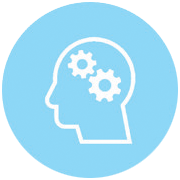 Development of Environmental, Social, and Governance Policy
Development of ESGMS with process, procedures and tools with relevant formats
Implementation Support for ESGMS including training and capacity building
ESGMS Implementation Audit and Improvement
Some of our Esteemed Clients
Portfolio Companies
Portfolio companies of IFC:
Future Consumer Ltd. (Implementation support) – Srinivasa Farms Pvt Ltd.  – Dodla Dairy Ltd. 
Mahyco International Pte Ltd. 
Portfolio companies of CDC Group Plc:
Future Consumer Ltd. (implementation support) – Asian Institute of Medical Sciences –
Pristine Logistics Infrastructure Pvt. Ltd.
Portfolio companies of GCP:
Financing Institutions and Funds
Samunnati
Arohan Financial Services Limited
Equitas Small Finance Bank
Evercare Group
HDFC Property Ventures Ltd. – Health Quad –
IIFL, CDC
IL&FS Ltd.
India Infoline Finance
JC Flowers India Opportunity Fund
Kathari Water
Kotak Infrastructure Investment Fund supported by KIAL (Kotak Infrastructure Advisory Limited)
Lok capital
NABARD – NIIF (policy review)
Omnivore Capital
Shubham Housing Development Finance Company Ltd.
Utkarsh Small Finance Bank
Empanelled by British International Investment (previously CDC Group plc)
Empanelled by Global Climate Partnership Fund
Total Amount of Fund being managed by our Clients (Portfolio Companies) – US$600 Million
Total Amount of Fund being managed by our Clients (Financing Institutions and Funds) – US$ 6.13 Billion
EMC has experience on working with diverse set of Reference Frameworks. Some of the key frameworks (in alphabetical order) are listed below:
ADB's Safeguard Policy Statement, 2009
Applicable local, and national E&S legislation in India
Asian Infrastructure Investment Bank's Environmental and Social Framework
CDC's (now British International Investment) Code of Responsible Investment
DFID E&S toolkit
European Investment Bank's Environmental and Social Standards, 2018
FMO Sustainability Policy
Good Practice Note: IFC Life and Fire Safety
ILO Conventions
International Finance Corporation's E&S Performance Standards, 2012
National Infrastructure Investment Fund Limited's Environment and Social Management Framework
Reporting Standards and Tools such as:

Poverty Probability Index (PPI), 2005
Social Performance Indicators Tool (SPI4), 2001
Business Responsibility and Sustainability Report (BRSR)
The Client Protection Certification Standards of the Smart Campaign (May 2016)
The World Bank Group General and Sector specific Environmental, Health and Safety (EHS) Guidelines
United Nations Sustainable Development Goals, 2015
World Bank's Environmental and Social Framework, (WB-ESS) 2018