Environmental and Social Due Diligence (ESSD)
We conduct E&S Due Diligence (ESDD) for achieving legal compliance as well as to meet market and investor requirements. We focus on risks not just limited to the facility but address security of natural resources in the neighbourhood and extend ESDDs even to the supply chains. We also investigate the opportunities or value adds by referring to Good International Industry Practices. Our ESDD work is not limited to India, and we work in several countries with help of our international associates.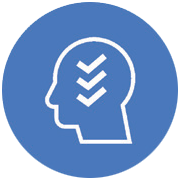 CDC, UK
Global Climate Partnership Fund
ICICI Venture Management
IFC
IIFL Asset Management
Lok Capital
Omnivore Capital
Siana Capital Management
Swedfund International
Tamil Nadu Infrastructure Fund Management Corporation Limited
Some of our Esteemed Clients
DFIs
AIIB
CDC Group Plc
DEG, Germany
FMO, Netherlands
Swedfund International AB
Equator Principles FIs:
IDFC Bank
Standard Chartered Bank
Funds
Circulate Capital
ICICI Venture
Lok Capital
Omnivore Capital
Siana Capital
We conduct ESDDs for various sectors such as agriculture (agri tech and agro value chain), batteries, chemical, consumer goods, dairy, Financial Institutions (private equity,  NBFC's, micro-finance, commercial banks, insurance), FMCG, healthcare & life sciences, highways, infrastructure, logistics, manufacturing, packaging, petrochemicals, pharmaceuticals, plastics manufacturing and recycling, real estate, renewable energy (wind and solar), and thermal power plants.
The CDC India now (British International Investment) portfolio currently stands at $1.7 billion across direct investments into companies and investments in private equity and venture capital funds. It had planned to double its exposure to India with investments of up to $3-3.5 billion by 2021. The group also plans on investing up to $1 billion in climate finance in India over the next five years. EMC supports CDC India towards conducting ESDD for many of its investments.
In FY18, IFC made $11.6 billion in long-term investments in 366 projects. In addition, it mobilized nearly $11.7 billion to support the private sector in developing countries including India. EMC has been empanelled by IFC to conduct ESDDs for many of its investments in India.