We help in ESG road-mapping, guided by ESG policy and development of ESG metrics supported by sustainability communication. Our approach has been unique following the process of co-creation that simultaneously builds internal capacities. We thus achieve mainstreaming sustainability by helping in building stewardship of the organization towards the SDGs while addressing the business goals. Practicing Sustainability to the Advantage of All is our mission statement.
We assist in the development of internal and external communication and marketing strategies on sustainability. Our expertiselies in uncovering or deciphering "sustainability" to material gains or building a brand or making the organization future ready.
We have developed methodologies to assess organization's sustainability literacy and maturity to come up with customized sustainability action plans. In addition, we have the experience to prepare strategic sustainability action plans at national and sub-national levels and also for urban areas. Eco-city Sangli in Maharashtra, Green City Melaka in Malaysia, Strategic Action Plans for the States of Maharashtra and Uttarakhand and Multisectoral Action Plan for Sustainable Plastic Management in Bangladesh are some of the examples.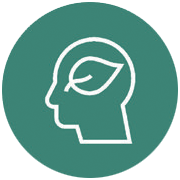 ESG Policy Design and ESG Action Plan or Roadmap
Conduct of Materiality Assessment
Preparing Programmatic Environmental & Social Action Plan (ESAP)
Developing ESG/ Sustainable Development Goals (SDG) Metrics
ESG Disclosures and Reporting using international reporting initiatives including the Global Reporting Initiative (GRI) and the Dow Jones Sustainability Index (DJSI)
Preparation of Business Responsibility and Sustainability Report (BRSR)
Designing and implementing supplier code of conduct and sustainable procurement policies
Advisory on Strategic Corporate Social Responsibility (CSR)
Sustainability Communication and Sustainability Marketing
Sustainability Data Analytics, Creation of Scorecards and Dashboards
Assessing Sustainability Literacy and Maturity (Individuals. Organizations)
Sustainability Awareness and Capacity Building
Some of our Esteemed Clients
Glenmark Pharmaceuticals Ltd. (sus reporting)
Godrej Properties Ltd
IL&FS Tamil Nadu Power Company Limited
L&T India
Maharashtra Pollution Control Board
UNEP – DTIE in partnership with ICF
UNEP-IETC
Business Sustainability
Sustainability Rating for products and services
Formulating and Implementing CSR Interventions
Supply chain audits
Integrated reporting on Environmental & Social Performance
Monitoring & Evaluation Services
Need and Opportunity Assessments for improving efficiency
Strategic Advisory
Urban Sustainability
Preparation of eco city action plans, policy recommendations, guidance documents for implementation of action plans, and capacity building
Strategic advisory for including environmental management & sustainability as a focus area for urban project portfolios
Carbon Foot printing for cities
Status reports and Strategic Action Plan for Waste Management and Sustainable Tourism
Preparation of Standard Bid Documents for Implementation of Sustainability Projects
Model Environmental Status Reports (ESRs) for Municipal Councils and Corporations
Natural Resource Conservation and Management
Strategy for Guidance on natural resources-related CSR Interventions
Situation Analysis of Air and Water Pollution
Revival of Lakes Ecosystems
Developing an EIA Training & Knowledge Network