We are a strategic management consulting company established by Dr Prasad Modak in 1996 in Mumbai, India. Over the past 26 years, we have positioned ourselves as niche player in environmental management consulting across the globe. We work on glocal basis as we blend our international experience with the national context to provide solutions that are contemporary and future ready. EMC's consulting services are essentially strategic, knowledge driven and supported through research and training. In all the consulting assignments, EMC's expertise lies in harmonizing economic, environmental and social considerations (often called triple bottom line) in the business logic, development plans and policy frameworks. Over the past 20+ years, EMC has conceived, developed and executed a number of national, regional and international assignments that have set several "firsts". Many of these assignments have stimulated action leading to policy reforms, sustainable investments and led to long term capacity building. EMC has since its inception completed more than 600 assignments for clients in India as well as overseas. Clients represent Governments, UN Agencies, Corporates, Industries, Financing Institutions as well as Community Based Organizations. EMC is the only Indian environmental consultancy with significant international business. EMC is more of a policy, planning and strategizing group that brings in multi-disciplinary knowledge and skills. EMC blends its international experience with national context and governance to provide solutions that are contemporary, rounded, and robust.
Our core team consists of experts specializing in environmental science and engineering, health and safety, environmental planning, management and economics, social development, and impact assessment. Most of our team members hold master's degrees from reputed national and international universities. In addition, few team members hold professional certifications such as ISO 14001, ISO 45001, ISO 50001, and ISO 14064.  Many of team members have worked with think tanks and come with years of practice experience on implementation.
"We think differently - we ask the right questions - we work impactfully"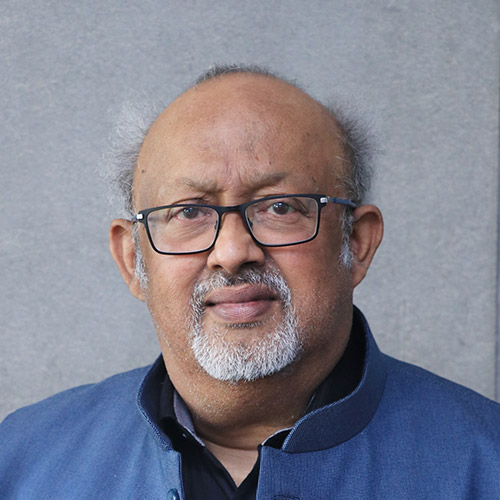 Dr. Prasad Modak
Managing Director – Environmental Management Centre Pvt. Ltd.
Director – Ekonnect Knowledge Foundation
Dr. Prasad holds a total experience of more than 40 years with specialties in Environmental policy, Environmental assessment, ESG at financing institutions, business and sustainability, circular economy and capacity building in environmental management,.
He holds a B Tech (Civil Engg), M Tech (Environmental Science and Engg) from Indian Institute of Technology (IIT) Bombay and Doctor of Engg (Environmental Engg) from Asian Institute of Technology, Bangkok.
Dr Modak was a Professor at Centre for Environmental Science & Engineering at IIT Bombay (1984-1994) and later as Professor (Adjunct) at the Center for Technology Alternatives in Rural Areas (CTARA) (2009-2017). He is currently the Managing Director of EMC and Director of Ekonnect Knowledge Foundation.
Dr Modak has worked with almost all key UN, multi-lateral, and bi-lateral developmental institutions in the world. These include the World Bank, IFC, Asian Development Bank, European Investment Bank, UNEP, UNIDO, UNDP, DFID, Swedish and Dutch Embassies in Delhi etc and intergovernmental organizations such as the Asian Productivity Organization, Tokyo.  Apart from Government of India and various State Governments, Dr Modak's advice is sought by Governments of Bangladesh, Egypt, Indonesia, Mauritius, Thailand, and Vietnam.
Dr Modak was a member of Indian Resources Panel (IRP) at Ministry of Environment, Forests and Climate Change (MoEFCC) and currently is a Member of Task Force on Sustainable Public Procurement at the Ministry of Finance. He is also on the Advisory Committee on G20 India Presidency – Circular Economy set up by Ministry of Environment, Forests and Climate Change. Currently, he chairs the Product Advisory Committee set up by NCDEX on carbon market.
Dr Modak has published several books on environmental management. His book on EIA for Developing Countries was published by UN University (1999) and later reprinted by Oxford University Press (2005). Later, this book was translated in Chinese and Japanese. His book "Environmental Management Towards Sustainability" was published in December 2017 with CRC Press of Taylor and Francis Group. His latest book on Practicing Circular Economy for the CRC Press was released in June 2021.
Visit www.linkedin.com/in/prasadmodak for Dr Modak's detailed profile. He publishes his blogs regularly and can be accessed at https://prasadmodakblog.com/.  His personal website can be accessed at www.prasadmodak.com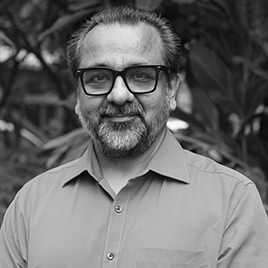 Our Team
Shantanu Roy
Principal Consultant
Shantanu has over 27 years of work experience specializing in Environmental and Social Governance (ESG), Sustainability, and Policy and Strategic Planning. Alongside the core domain he has extensive work experience in Industrial EHS Management, Waste Management, and GHG mitigation strategizing.
Multi-disciplinary work and multi-sectoral exposure are his key strengths which he utilizes in developing rounded solutions that assists in improving sustainability performance of the businesses and also leverages for policy research and strategic planning. He has also served as an Assessor for EHS regulatory compliance assessments covering Indian requirements, conformance assessments to ESG Safeguards (such as IFC Performance Standards, Codes of Conducts of international investors) and supply chain audits.
Shantanu's expertise as a Consultant, Resource Person and Communicator has been utilized by various multi-lateral, and bi-lateral developmental institutions. These include the World Bank, IFC, UNEP, UNIDO, etc. and intergovernmental organizations such as the Asian Productivity Organization, Tokyo.  Besides, Shantanu routinely has been involved with financial institutions and Corporates for assessments, strategic solution / system development and implementation support in ESG and Sustainability. Besides India, he has worked in multiple countries, mostly the LDCs, and the developing countries.
He is a chemical engineer, with post-graduation on Industrial Pollution Prevention and Control. The initial 10 years of his career was with the Ministry of Industry, GoI at National Productivity Council.  He has been part of industry advisory committees and technical working groups in areas related to his expertise. 
Outside work, Shantanu is a candid photography enthusiast who loves crowd watching and enjoys travelling. He is associated with certain social causes as well.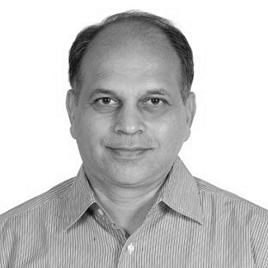 Our Team
Tapan Wagle
Senior Associate
Tapan Wagle has an extensive experience of more than 30 years in the field of Environment, Health and Safety which includes implementation of Environmental and Occupational health & Safety Management and Integrated Management Systems. He specializes in EHS due diligence, focussed EHS Legal Compliance Audits and conducts EHS training for basic effluent treatment plant design and establishment and enhancement of EHS Management Systems and safety culture and behavioural change.
Tapan obtained his bachelor's degree in Civil Engineering from Mumbai University in 1987, followed by a master's in environmental engineering from M.S. University of Baroda in 1990. In addition, he holds an Advanced Diploma in Industrial Safety in 2001 from Maharashtra State Board for Technical Education. He has completed Lead Auditor Course conducted by LRQA for ISO 14001 in 2000.
Since late 2004, Tapan has been working with EMC initially as a senior associate and subsequently as a retainer, for EHS management and integrated management systems and conduct of corporate EHS audits especially of multinational companies and diverse infrastructure projects funded by Multilateral Development Banks (MDBs).
In addition to supporting EMC as a retainer, Tapan is currently the Director at TA&P EHS Consultants Pvt. Ltd and has been involved in assignments on product safety, wastewater treatment plant evaluation and EHS legal compliance and management system audits. He is a visiting faculty in subjects related to EHS Management in reputed B-Schools like NMIMS and JBIMS in Mumbai. Tapan has previously worked in the capacity of Environmental Engineer, Project Engineer and Principal Environmental Engineer in contracting and consulting organizations, viz. KEC International, Environmental Engineering Consultants, Humphreys and Glasgow Consultants and Market Trends Pvt. Ltd. During this period, he was involved in design and detail engineering for number of industrial wastewater treatment plants, sewage treatment plants, storm water systems, environmental due diligence audits and environmental impact assessments. He also worked for Owens-Corning (India) Ltd. initially as Manager – Environment and subsequently as Sr. Manager – Environment, Health and Safety. In the latter capacity he was responsible for the EHS performance of the company and rolled out various initiatives like integrated QEHS management systems, behaviour based Safety, industrial hygiene and ergonomics programs, championing EHS six sigma projects, pollution prevention and injury prevention measures, EHS audit programs and EHS legal compliance.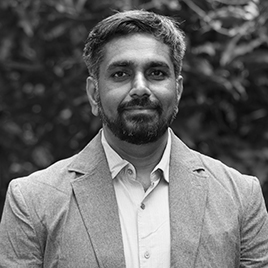 Our Team
Prahlad Tewari
Vice President
Prahlad Tewari is a Vice President at the Environmental Management Centre (EMC) and EKonnect Knowledge Foundation (EKF). He leads the activities in the fields of Resource Efficiency and Cleaner Production (RECP),  Environmental Social Governance Due Diligence (ESG-DD), Eco-entrepreneurship program, and CSR support for industries and corporates. He has over 23 years of professional experience and has worked as  a (Senior) Technical Expert in various European Union Switch-Asia funded projects including "REAP" project on improving Sustainable Consumption and Production in Agri-food processing industries in Uzbekistan and Tajikistan, "PROMISE" project on prevention of marine litter in Lakshadweep Sea involving Maldives, Sri Lanka and India and "ACIDLOOP" project on Sustainable Production through market penetration of closed loop technologies in the metal finishing industries in India.  Prahlad has also been involved in R&D and field testing of various technologies across sectors.
Prahlad is currently also pursuing his PhD in the department of Energy and Environment from TERI School of Advanced Studies. He holds a M.Tech in Production Engineering from Delhi Technical University (DTU) (formerly Delhi College of Engineering (DCE)), Bachelors in Mechanical Engineering and Diploma in Production Engineering. He has also completed a certificate course in Sustainable Consumption and Production (SCP) in Asia from the United Nations Institute for Training and Research (UNITAR). He has undertaken Training of Trainers (ToT) on Green Public Procurement from the World Bank, Life Cycle Assessment (LCA) using SimaPRO, the Implementer Cum Energy Leader Course on ISO 50001 on Energy Management Systems from GEF-UNIDO-BEE and Circular Economy Business Model Acceleration organized by adelphi in collaboration with Deshpande Startups.  He has over 12 publications in journals and conferences to his credit. Before joining EMC and EKF, Prahlad was working as a Fellow and Area Convenor at The Energy and Resources Institute (TERI), New Delhi.
Prahlad enjoys travelling, jogging, and interacting with people.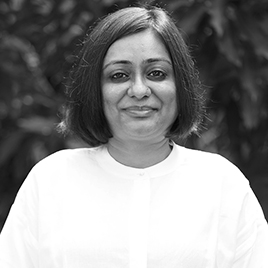 Our Team
Vishwa Trivedi
Associate Vice President
Vishwa is an environmental planner and a development professional with 11+ years of experience in Environmental and Social (E&S) Assessments, Strategic Planning for CSR, Circular Economy, Eco-entrepreneurship and Water and Sanitation. 
Vishwa holds a master's degree in Environmental Planning and a bachelor's degree in Civil-Construction (Hons.) from the esteemed CEPT University in Ahmedabad, India. She is a CII Certified Resource Efficiency and Environmental Sustainability Auditor.
At EMC, Vishwa leads the Environmental and Social Diligence (ESDD) related business and has conducted numerous ESDDs for a variety of sectors pan India that include agri-tech and agri value chain, financial institutions, general manufacturing, healthcare, infrastructure, packaging, waste treatment and upcycling, wastewater treatment and reuse, real estate, renewable energy, and logistics. In addition, she has developed Environmental and Social Management Systems (ESMS) and conducted ESMS audits for organizations across multiple sectors. Vishwa is fully familiar with Indian environmental and social regulations and international reference frameworks such as IFC Performance Standards, World Bank Environmental, Health, and Safety Guidelines, Environmental and Social Framework (ESF) of the Asian Infrastructure Investment Bank (AIIB) and Safeguard Policies of the Asian Development Bank (ADB) to list a few.
Vishwa's field experience also comprises of design and implementation of multiple field surveys across basic services viz., water supply, sanitation, healthcare, education, and livelihoods, liaising with government at local level (city and district level), capacity building and training of field representatives, and progress review and monitoring of development projects as a part of grant management. Armed with his experience, Vishwa contributes to the design, implementation, monitoring, and impact evaluation of CSR projects undertaken by Ekonnect Knowledge Foundation (Ekonnect). 
As an initiative of Ekonnect, Vishwa successfully managed a six module one year long virtual course on sustainability, in partnership with National Institute of Industrial Engineering formerly National Institute for Training in Industrial Engineering (NITIE) in India. This pioneering course was the first of its kind that provided training to 50+ participants mainly from the corporates. Vishwa also has experience on creating e-learning modules. She developed six modules on climate risk management for Aga Khan Agency for Habitat (AKAH) for urban planners, policy makers and practitioners.
Outside work, Vishwa enjoys reading history and fiction and experimenting with nature and macro photography. She finds her daily Zen in gardening.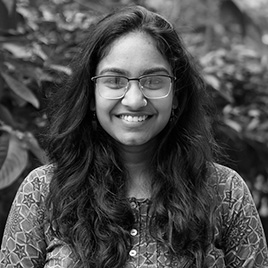 Our Team
Anjali Dalmia
Environmental Specialist
Anjali holds a B.A. (Hons) from Ashoka University in Sociology and Anthropology, with a specialisation in Environmental Studies. She joined EMC as a consultant after interning with us for 7 months. Anjali previously worked on raising awareness on gender and sustainability in schools, housing societies and urban bastis. She has an on-ground, thorough understanding of Indian land and environmental laws through several community-based projects and she hopes to better understand public consultation and compliance processes for large infrastructure projects in Asia. Anjali possesses strong skills in curriculum/workshop development, digital mapping & visualisation, project management, and research & critical writing. She plans to get her masters in Environmental Policy and Regulation from LSE in the near future. In her free time, Anjali enjoys reading, playing the baansuri (flute) and travelling to various forest and coastal areas of India. She is very fond of spiders and marine animals, and likes beekeeping.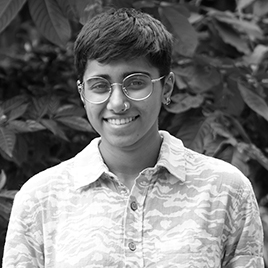 Our Team
Shubha Mukherji
Environmental Specialist
Shubha joined EMC as a Consultant after interning with us for 7 months. She graduated with a B. A. (Hons) in Sociology and Anthropology and a minor in Political Science from Ashoka University. She is eager to understand the weaknesses and strengths of different environmental compliance systems, and how they can be made more effective. To this end, she is also pursuing a Post-Graduate Diploma in Environmental Law from NLSIU, Bengaluru. As part of her internship with EMC, Shubha documented the history and trajectory of E&S Safeguard evolution in a set of multilateral development banks. She also traced bank patterns of Financial Intermediary lending over the past decade. Shubha likes to walk (everywhere), make music, and learn through reading and travel.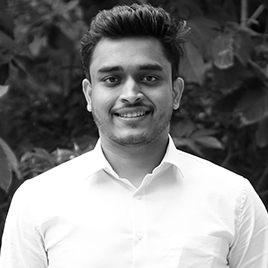 Our Team
Tejas Chaudhari
ESG Specialist
Tejas has a master's degree in Sustainable management from the Indian Institute of Management, Lucknow, in addition to a bachelor's degree in Computer Engineering. He has three years of experience in Business Development, Project Management, and Quality Assurance in the IT industry. Throughout his various internships, he has worked extensively on ESG, decarbonization, and renewable energy strategy. Tejas pursue skills such as Sustainability Reporting, greenhouse gas accounting, Lifecycle assessment and sustainable supply chain. As a sustainability-focused management expert, he strives to create value to generate revenue and optimise the cost base by developing innovative sustainable business solutions. Recently, he attended the online conference, CDP Reporting 2023, from Greenstone, United Kingdom. And he is fitness enthusiastic and a state-level weightlifter who enjoys travelling to new locations.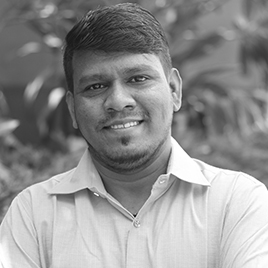 Our Team
Mukesh Tondwalkar
Senior Accountant
Mukesh has a total of 10 years of work experience in the domain of administration and accounts. He has been working with EMC for 8+ years managing the day-to-day administration requirement, assisting, and supporting the HR, Accounts and Administration functions of the company. He works closely with the team to ensure all regular functions are taken care of and the office runs smoothly. He manages the databases and assists on external visits as required. He arranges for travel and visa requirements for the team. As a support function to the Admin and Accounts he completes all paperwork and data management required for the team including leave, office equipment and so on. Outside of work, Mukesh enjoys Indian classical music.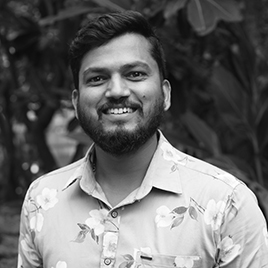 Our Team
Sushant Londhe
Office Assistant
Sushant has been working with EMC for 5+ years. He handles work required on the field in support of the administrative tasks of the office. He works as a team to ensure that the requirements for the seamless functioning of the company are met. Outside of work, Sushant takes up professional photography assignments. He also provides assistance on the logistics and practical arrangements front as a part of event management activities across Mumbai.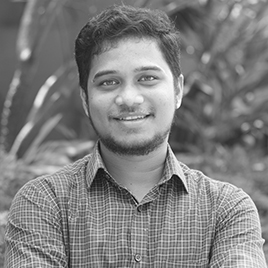 Our Team
Mayur Margaj
Project Assistant
Mayur has been associated with EMC for more than 2 years and assists in administrative as well as the field work.
He is a Commerce graduate with intermediate proficiency in software like Tally ERP 9 and Tally Champ. He mainly supports various administrative activities, in addition to helping in miscellaneous tasks like library management, digital mapping, archiving, and maintaining the database of EMC's national and international projects. He also aids with the logistics and other arrangements at various events and training Programmes conducted by EMC and EKF.
He is a state-level Kho Kho champion and enjoys watching movies and staying fit in his free time.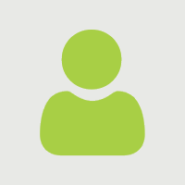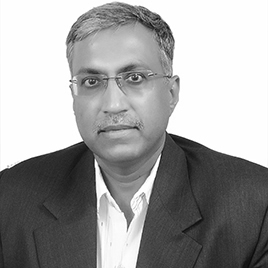 Our Team
Alok Bhargava
An industry veteran with over 35 years of experience, Mr. Alok, till October 2018, headed the Nalanda Foundation that spearheaded CSR initiatives of the IL&FS Group. An alumnus of IIM Ahmedabad and IIT Delhi, Alok has steered organizational growth across various group companies at IL&FS, including businesses in the education and skills sectors. Now, a strategic management consultant and a social entrepreneur, he has focused specifically on social inclusion and corporate citizenship. Under Mr. Alok's leadership, the Nalanda Foundation conceptualized and implemented holistic socio-economic development interventions across the country with a primary focus on livelihood centric programs for income enhancement and improving quality of life. In a short span of 5 years, the reach of the Foundation's activities extended to over 400,000 rural residents across 19 different geographies around the country. Over 23 years with the IL&FS Group, he has been an Executive Director in IL&FS Investment Managers Limited, IL&FS Financial Services Limited and IL&FS Education and Technology Services Ltd (IETS). Mr. Alok was also on the Board of Directors of IL&FS group companies in the areas of Information Technology, Waste Management and Skills Development and Joint Ventures in e-governance and mobile number portability. Prior to IL&FS, he was associated with Emerson Electric Co., 20th Century Finance Corporation and S. B. Billimoria & Co.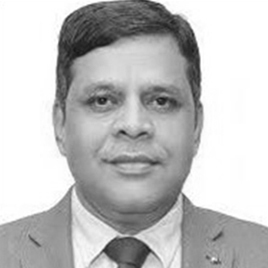 Our Team
Dr. Ajay Deshpande
Dr. Ajay Deshpande is a senior environmental professional with more than 27 years' experience in environmental governance, environmental policy and planning and urban and industrial environment management. Presently, Dr. Deshpande is working with Asian Development Bank as a part time Member of its Compliance Review Panel and is responsible for ensuring that the ADB financed projects are strictly following environment related ADB norms and procedures. He is a former Expert Member, National Green Tribunal (NGT), India (2013-17) that is only third dedicated environmental justice delivery system in the world, responsible for original, special and appellate jurisdictions in the matters related to environment. He has worked with environmental regulator, Maharashtra Pollution Control Board (MPCB). Currently, he is an Adjunct Professor at IIT- Mumbai and is involved in academic activities at several reputed institutions. Dr. Deshpande is also a member of several committees on environmental governance and research of State and Central government. He has a 360-degree experience of working in various capacities such as consulting organizations, regulatory institutions, development organizations and agencies dealing with environmental review/justice.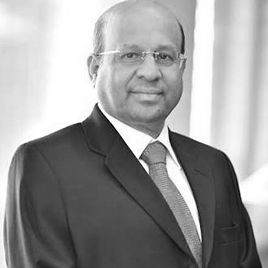 Our Team
Dr. Bindu N. Lohani
Dr. Lohani has several years of experience and expertise in infrastructure projects, development, and financing (clean energy, transport, urban and water sectors), sustainable development and sustainability issues, especially in environment and climate change matters. Presently he is serving as the Global Head of Climate Change Practices and Distinguished Fellow, Emerging Markets Forum, The Centennial Group, USA. He is a distinguished Adjunct Faculty and a Board Member at the Asian Institute of Technology, Bangkok. Dr. Lohani is a senior advisor to Network among Cities and Private Sector for Asian Smart Cities and member of the Board of Trustees at Institutes of Global Environmental Strategies (IGES) in Japan. He is a Founding Board Member of the Asian Water Council, Korea and Chairman of the Board for Clean Air Asia, Philippines. He is also a part of Sustainability Advisory Council, Ingersoll Rand, USA. Dr. Bindu N. Lohani was Vice-President of the Asian Development Bank (ADB) for Knowledge Management and Sustainable Development until June 2015.  Prior to that, Dr. Lohani was Vice-President (Finance and Administration) of ADB. He was the Secretary of ADB Board, Director General of Regional Sustainable Development and Chief Compliance Officer. Dr. Lohani is an elected member of the National Academy of Engineering (NAE) of United States, a Diplomate of the American Academy of Environmental Engineers. He has been felicitated by " Lifetime Achievement Award" by Nepal Engineer's Association and China Green Award.
Our Team
Prof Dev Niyogi
Dev Niyogi is a Professor at Purdue University with Joint appointments in Department of Agronomy and Department of Earth, Atmospheric, and Planetary Sciences. He is also associated with Division of Ecological and Environmental Engineering (Courtesy), West Lafayette, IN, USA. He has been the former Indiana State Climatologist (2005- 2018). His research seeks to significantly contribute to our understanding of the Earth system, particularly the urban and agricultural landscapes, and the dynamic role of coupled land surface processes on weather and regional meteorological extremes. A total of 11 Ph.D. and 16 MS students have graduated with Dr. Niyogi in capacity of advisor or co-adviser. Dr. Niyogi has coauthored over 200 papers for peer-reviewed international journals, 18 book chapters, and over 150 conference proceedings or abstracts for professional conferences such as the AMS and AGU annual meetings. His work has been highlighted in various media outlets including in the popular press such as Yahoo!, MSNBC, Wired, CNN, LiveScience, National Geographic, Tedx Talk, NASA press releases. He is the most recent Chair of the American Meteorological Society (AMS) Board of Urban Environment and member of the elected advisory board of the International Association of Urban Climate. testimonies to the National Academy study group, planning summer meetings, and Senate Working groups.
EMC is proud to have support of Associates who bring in wealth of experience and expertise.
We have a number of Associates as members of our network. These Associates have worked with us on several project over the years.
We continue to build this network welcome those who may be interested.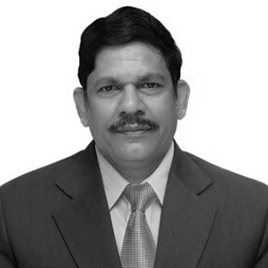 Our Team
Prashant Kokil
Senior Associate
Prashant is an Environmental Professional with 37 years of hands-on experience in Environmental Pollution Control and Governance.
Prashant holds masters in Inorganic Chemistry with specialization in Control and Analysis of Pollutants and is a qualified safety professional.
Prashant has worked on obtaining environmental clearances and consents/ permits and ensure environmental legal compliance. He is well versed with compliance requirements of national and international lenders. He has expertise on environment and sustainability related risk assessment and mitigation planning, due diligence for mergers and acquisitions. He is also highly acquainted with international disclosures like Global Compact, Global Reporting Initiative and Carbon Disclosure Project.
As Head of Corporate Environment and Climate Change department of The Tata Power Company Ltd., Prashant has hands on experience of environment management in thermal, hydro and renewable generation, transmission and distribution segments. He was designated as Chief Sustainability Officer for Tata Power's Mumbai operations and his role included overseeing environment, safety, and risk functions.
Prashant was actively involved in various beyond compliance initiatives of Tata Power, like carbon capture using sea water algae, marine studies for coastal projects and hot water recirculation studies for thermal power plants. He was involved in Project Sanjivani to quantitatively estimate carbon storage in the large-scale plantations carried out in hydro catchment and prepared Biodiversity Strategy for a hydro station in Georgia.
Currently, Prashant is associated with Mumbai University as Visiting Faculty for its master's course in Sustainable Development and Environment Management.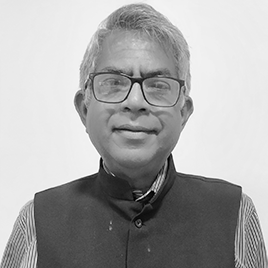 Our Team
AM. V. Ashok
Senior Associate
Prof. M.V.Ashok an Agribusiness Professional, retired as the Chief General Manager of National Bank for Agriculture & Rural Development (NABARD) in July 2017 after 37 years of development banking service having been with the Reserve Bank of India and Canara Bank also earlier. A Postgraduate in Agriculture, Mr. Ashok is from the 1980 batch of Indian Agricultural Research Institute New Delhi after a Bachelor's degree in Agriculture from the Tamil Nadu Agricultural University Coimbatore (1978 batch) with additional qualifications in General Management, Human Resources Development & Training & Development. He has also done a special course on Agri-Business Management from Cornell University, USA as well as on Financing Micro Enterprises from the Institute of Development Studies, University of Reading, UK. Currently he holds the position of Senior Adviser of a large Pune based national level NGO – BAIF Research & Development Foundation. Earlier he was an Adjunct Professor for School of Agribusiness Management, MIT World Peace University, Pune and a Visiting Professor at College of Post Graduate Studies Shillong with the Central Agricultural University Northeast. He was also an Adviser in Agriculture domain to Aditya Birla Group as well as Dr. Reddy's Foundation and several NGOs and Farmer Producer Organizations (FPOs) promoted by them. He has been a Mentor to about a dozen agri startups. The learnings got therefrom have been used to author his book "Emerging Trends in Agricultural Marketing in India" which was released in 2021. Mr. Ashok has considerable exposure in NABARD to collective farming models beginning with the Farmers Club Scheme from 1985 onwards to the introduction of the FPO model from its inception from the late 1990s. He has been associated with sustainable development programmes for rural communities and has associated himself with several corporates in choosing appropriate development programs for implementing agribusiness projects using CSR funds and in helping choose implementing partners like NGOs in the project area for supporting FPOs. He has had exposure of rural finance and agribusiness sector in several countries including Thailand, Kenya, China, Germany USA, Finland and England.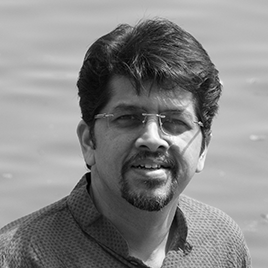 Our Team
Rahul-Datar
Senior Associate
Rahul holds more than 20 years of experience and expertise in ESG for industrial/infrastructural M&A projects, ESG due diligence for M&A transaction/ site assessments in industrial service and financial sectors, EHS management systems. Rahul is a postgraduate, M. Engg in Environmental Technology and Management from AIT, Thailand and a bachelor's in civil Engg from Pune University, India. He is a qualified auditor for ISO 14001, OHSAS 18001, and ISO 45001:2018. Rahul is trained on air pollution dispersion modelling from Trinity Consultants (Breeze ISC/AERMOD), USA and has conducted several air pollution modelling assignments for projects in India, Mauritius, and Egypt. Rahul has participated in the International School on Circular Economy organized by Ekonnect. Rahul is currently working in the capacity of Principal Consultant with "Environment Matters", an EHS advisory that he founded in 2015. Rahul has conducted more than 75 EHS / ESG Audits and EIA / EMPs for Private Equity Funds, EPFIs and Corporate (MNCs) for acquisition and mergers; project financing, legal compliance, and management systems in a variety of industrial and infrastructural sectors using international E&S safeguards. He has (in his previous employment as Senior Vice President at EMC) led a team of EHS auditors, assessment specialists and environmental planners in the focal areas of Industrial and Urban Environmental Management, Cleaner Production, EHS Management Standards, EHS Due Diligence Auditing for transactions (acquisitions and mergers; multilateral financing) and has also been involved in Training, Development of Environmental Software Applications. Rahul has worked on projects in multiple countries including Islamic Republic of Afghanistan, Kingdom of Bahrain, Bangladesh, Egypt, India, Mauritius, Mexico, Sultanate of Oman, Thailand, Vietnam and UAE (Dubai and Abu Dhabi) on various technical and management projects (EHS / EMS Audits, Training, EIA, E&S Policy framework, Waste Management etc.)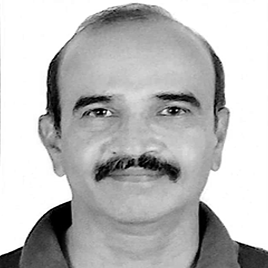 Our Team
Dinesh Kamat
Senior Associate
Dinesh holds an experience of over 30 years in the field of energy efficiency, energy conservation and energy management for economic and environmental advantage such as reduction in GHG emissions. Dinesh holds a Bachelor of Mechanical Engineering from the Indian Institute of Technology BHU, Varanasi, India. He is a Certified Energy Auditor registered with BEE India, Accredited LEED AP professional, USGBC, and a Certified Lead auditor ISO 50001 for energy management systems. Dinesh's expertise and experience cuts across multiple sectors including retail, hospitality, corporate office, hospitals, commercial buildings, and the industrial sectors. Dinesh has conducted energy efficiency audits and assessments in over 300 units including various industrial sectors, commercial buildings, logistics sector, hospitality sector, hotels, air force stations and office buildings primarily in India. Prior to working independently, Dinesh started his career with Hindustan Petroleum Corp. Ltd. (HPCL) for a brief period. He was on deputation to Petroleum Conservation Research Association an organization under the Ministry of Petroleum, Govt. of India for a period of 6 years working on energy conservation.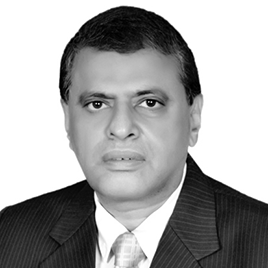 Our Team
Biren Vora
Senior Associate
During his career of more than 30 years, Biren has worked in several industries and held senior level roles across a number of functions, such as Sustainability & Corporate Social Responsibility, Business Excellence & Total Quality Management. Biren completed his M.Tech in Chemical Engineering from IIT Madras, Post Graduate Diploma in Environmental Law from the National Law School of India University, Bengaluru and the Executive Development Program from The Wharton School, University of Pennsylvania. Apart from this, he has also completed the U.Lab – Leading from the Emergent Future course offered on edX; Surviving The Future, based on David Fleming's work & offered by The Sterling College, and the Game Changer Intensive course offered by the Panchamama Alliance. He is currently pursuing his PhD in Operations Management from the Narsee Monjee Institute of Management Studies. Biren is a Chartered Engineer from The Engineering Council, UK & also from the Institution of Engineers (India) and is a Member of the Institution of Chemical Engineers, UK. Biren Vora is the Director at Ekaagra Technology Accelerators Pvt Ltd and Ekaagra Social & Microfinance Foundation. In earlier roles Biren worked in Production, Sourcing, Business Development & Six Sigma Quality. His experience includes execution of Sustainability, Corporate Social Responsibility & Business Process Transformation strategies in large companies, Business Responsibility Reporting, setting-up of multi-million-dollar brownfield projects in the Chemical industry. He is a Certified Sustainability Assessor from CII, & he has completed training programs & workshops on GRI G4 Reporting, Corporate Social Responsibility, Circular Economy, Clean Water, Public Policy, Developing Human & Social Capital.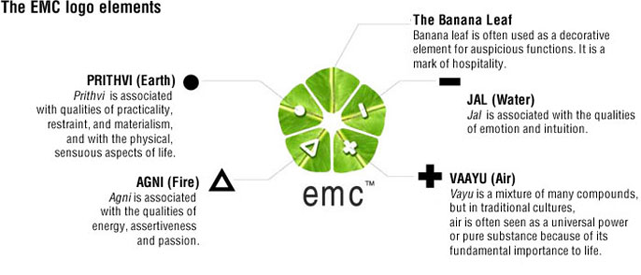 The EMC logo is based on the Panchamahaboota, the five elements of the cosmic order that are central to Indian Philosophy. The Vedic symbols seen in harmonic arrangement on the auspicious banana leaf represent the Aakash (ether), Jal (water), Vaayu (air), Agni (fire), and Prithvi (earth), and together assert EMC's commitment to holistic solutions in environmental management.

I am interested in your services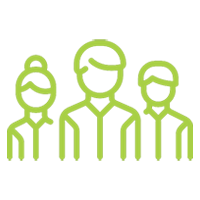 I am interested in joining the EMC team and would also like to know about the company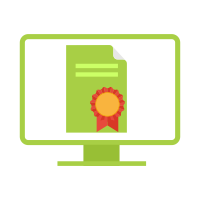 I am interested in the EMC Internship Program