Response to climate change must be mainstreamed into policy, planning, and investments. Government, Business and Community need to understand the nexus between climate change and energy, water, agriculture, food, and health. We specialize in conducting vulnerability assessment of physical assets, identity adaptation measures and conduct cost-benefit analyses. We also have expertise in carrying out GHG emission inventorization and arrive at appropriate mitigation measures to come up with a decarbonization strategy and action plan for Net Zero.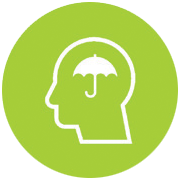 Some of our Esteemed Clients
ACTIS UK
Adani Ports and SEZ Ltd
Fractal Analytics (5 locations)
GHCL (8 industries)
Halcrow
IL&FS Transportation Network Ltd. (Consisting of 24 project sites)
ITC
Mecwel Power Pvt. Ltd.
International Finance Corporation (Green Climate Fund – POCRA)
MMR Environment Improvement Society, Government of Maharashtra
Vijayawada Metro Rail
CLIMsystems, New Zealand
Texas A&M University, College Station, Texas, USA
EMC has been involved

At Policy Level
At State/Region/City Level – Regional Carbon Foot printing (first time in India), Adaptation Strategies, Climate Change related Communication Resources and Tools
At Asset Level – Climate Screening, Climate Change Vulnerability Assessment
At Products and Service Level – GHG Inventorization & Low Carbon Planning, Carbon Reduction Potential, Organizational Carbon Footprint, and assistance in responding to the Carbon Disclosure Project