Preparation of Eco-City Action Plan for Sangli-Miraj-Kupwad for Developing an Eco-City Policy and Action Plan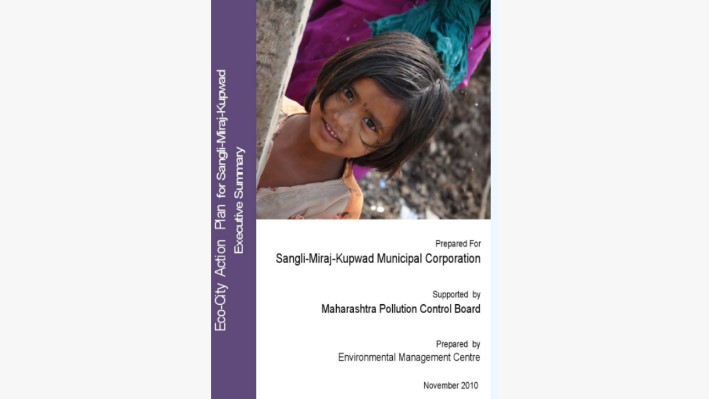 Eco-City Action Plan for Sangli-Miraj-Kupwad (SMK), Maharashtra was an initiative of the Hon. Cabinet Minister of Rural Development, Mr. Jayantrao Patil. The prime  focus of this project was to achieve sustainable development in SMK by integrating environmental, social and economic considerations. Absence of a programmatic framework and stakeholder consultation did not allow to come up with a rounded plan of action on the sustainable development of the SMK region. EMC, in its engagement of over 18 months prepared a multi-faceted action plan of projects. This plan and the overarching policy was approved by the city council.
The entire action plan was participatory – beginning from awareness raising sessions to creation of a website called 'Eco Voices' where citizens could identify impactful initiatives as well as raise concerns. The plan was presented to municipal council and directed the corporation to undertake implementation. In this regard, EMC provided support towards accessing funds for project implementation.
Highlights of the Draft Eco-City Action Plan for Sangli-Miraj-Kupwad are available for free download here