Initial Environmental & Social Evaluation of Mass Rapid Transit System (MRT) options and alignments and Environmental and Social Impact Assessment of selected MRT options and alignments of Vijayawada MRT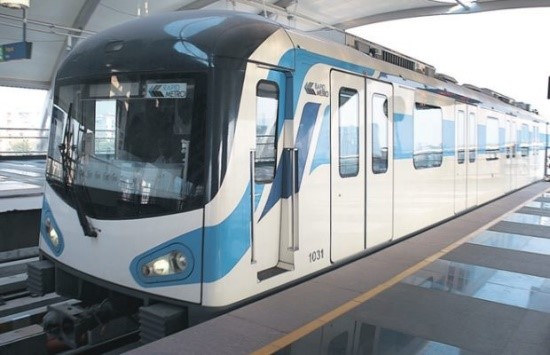 A consortium of SYSTRA (an international engineering and consulting group specializing in rail and public transport), RITES (an engineering consultancy company, specializing in the field of transport infrastructure established by Government of India) and GOPA Infra Gmbh was awarded the project on preparation of Detailed Project Report for Vijayawada Mass Rapid Transit System. The project was funded by KfW Development Bank.
The MRT DPR was prepared in two phases.
Phase A – Validation of MRT-alternatives based on the pre-FS and subsequent proposal of preferred MRT-mode for Vijayawada (Alternatives Analysis as per the Appraisal Framework of MoHUA)
Phase B – Preparation of a Detailed Project Report (DPR) based on Phase A MRT system decisions.
Team Members from EMC were appointed as Principal Environmental & Social (E&S) Specialist and Environmental Specialist for the project representing GOPA Infra Gmbh. The Principal E&S Specialist was responsible for overall quality of outputs in Phase A and Phase B of the assignment and involved planning the work, coordinating with the Executing Agency and SYSTRA, and reviewing and consolidating outputs received from Social Consultant. EMC supported the project team in multi-criteria analysis of project alignments and MRT options on E&S aspects; climate screening of the project; conduct of environmental assessment of the selected alternative including baseline environmental surveys and preparation of management plans; assisting the Social Consultant in conduct of census surveys of affected persons; computing the cost of implementing the environmental and social management plan including land acquisition, resettlement and rehabilitation; and drafting the ESIA report including consolidating inputs received from the Social Consultant.